1. introduction
The main purpose of LUI is to install a minimal footprint of the Rocky Linux version 9 distribution on either a physical or virtual machine.
A minimal count of 229 RPM packages result in only 967MB used disk space.
Once the base operating has been installed, a script called cid-init should be executed.
This procedure will prompt for the parameters and configure the node and install extra packages to make it more manageable.
After installing the additional tools, we still have a minimal count of 353 RPM packages result in only 1.2GB used disk space.
| | |
| --- | --- |
| | installing Linux by using this method will unconditionally (re)partition your first harddisk. |
2. download the (latest) iso
3. step 1: boot the iso and install

4. step 2: configure the node
on the console, login with following credentials:
| | |
| --- | --- |
| | if accessing the node over the network by using ssh, use rds:rds! and do su - |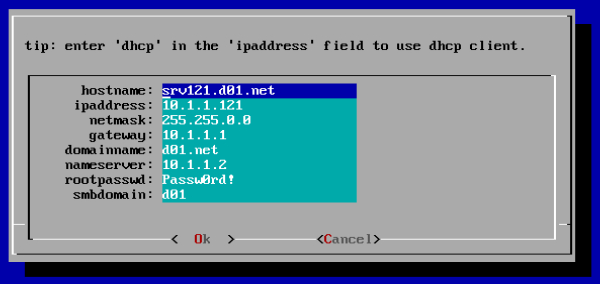 5. step 3: reboot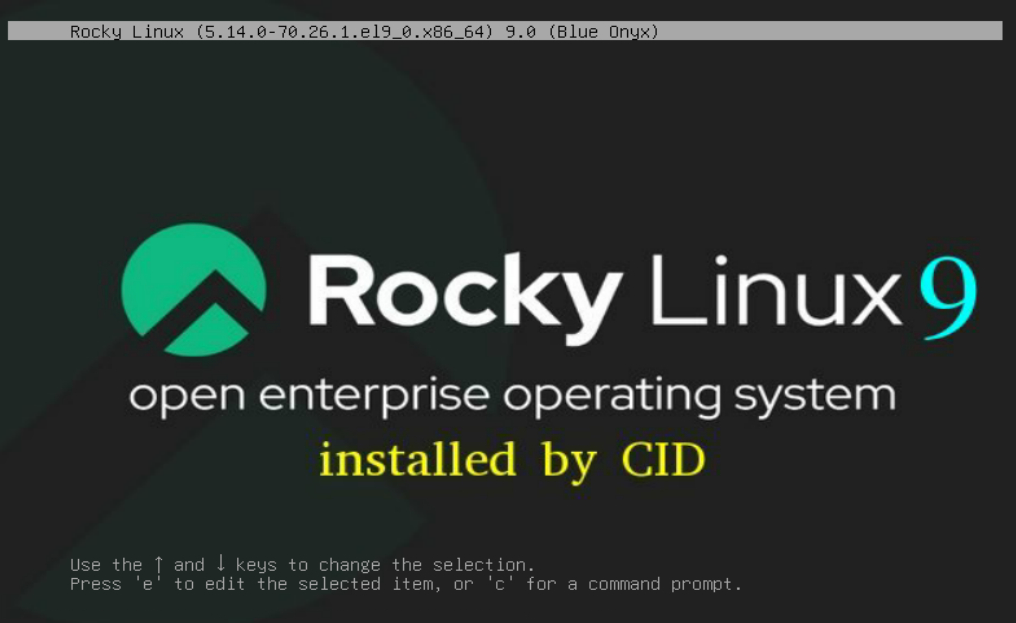 6. step 4: login
From now on, you can not login anymore as root, unless you have a correct id_rsa file in your .ssh/ folder, otherwise, login as rds