1. boot process
When the Raspberry Pi is first turned on, the ARM core is off, and the GPU core is on.

At this point the SDRAM is disabled.

The GPU starts executing the first stage bootloader, which is stored in ROM on the SoC.

The first stage bootloader reads the SD card, and loads the second stage bootloader bootcode.bin into the L2 cache, and runs it.

bootcode.bin enables SDRAM, and reads the third stage bootloader loader.bin from the SD card into RAM, and runs it.

loader.bin reads the GPU firmware start.elf.

start.elf reads config.txt, cmdline.txt and kernel7.img.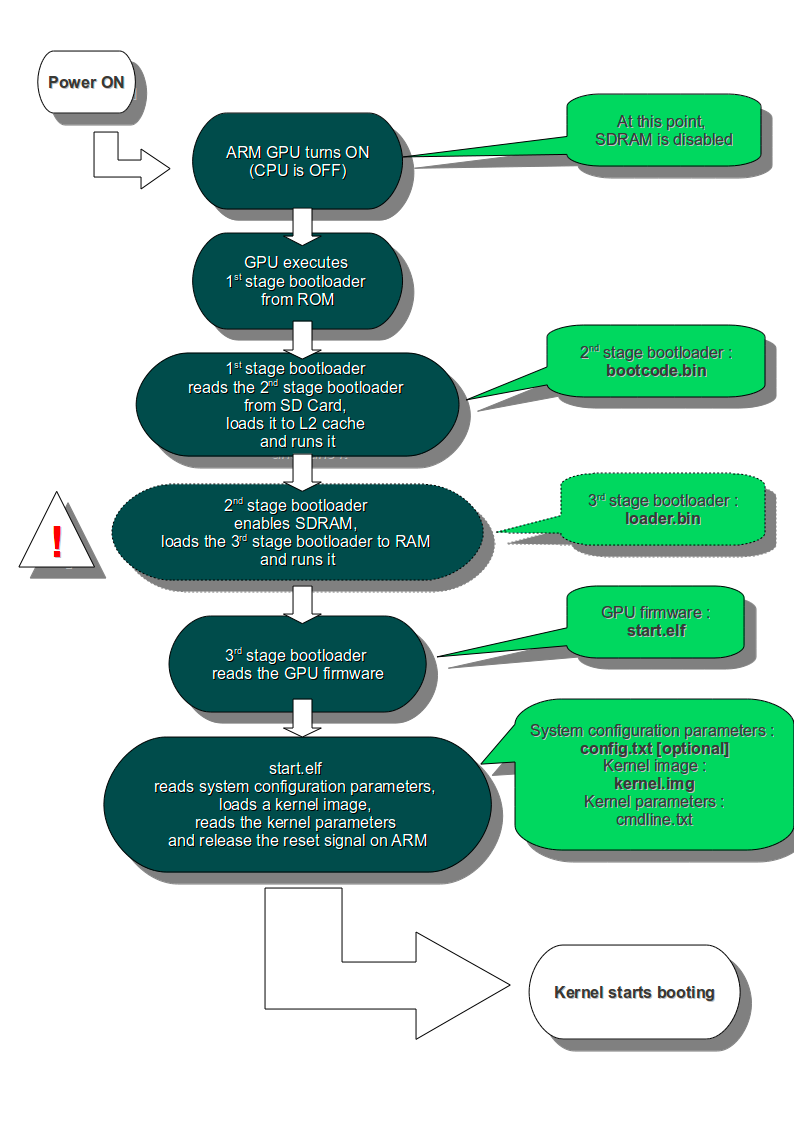 2. minimum files
bcm2710-rpi-3-b.dtb
bootcode.bin
fixup.dat
start.elf
kernel7.img
config.txt