1. problem
I have a brand new HP Color Laser MFP 178nw, when connecting on my network to the printer webpage leading to Embedded Web Server, I do not succed to connect to the account. I tried everything : ID = admin with no password, ID = admin and password = admin, ID = admin and password = my wifi password etc.
Nothing is working. I have no access to the Security tab. I've never set my own password.
I also did a network reset on the printer, no change.

2. solution
make sure the printer is connected to a network

on the control panel, print a report of your network configuration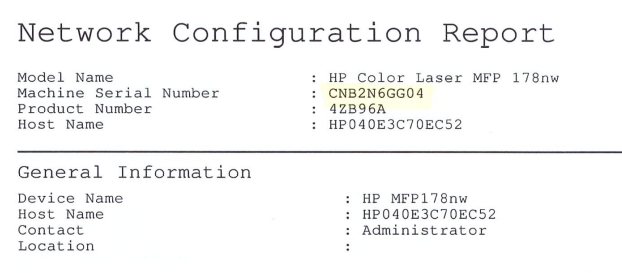 look at the bottom of the page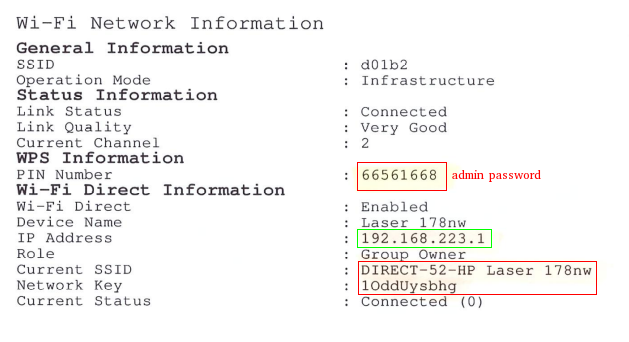 the magic is the SSID written as Current SSID, the password written as Network Key and the buildin IP address

now, connect with a machine with a wifi adapter such as a laptop, tablet or workstation to the SSID and type in the mentioned password

login to the Embedded Web Server with admin and the password written as PIN Number

apply the latest firmware from https://ftp.hp.com/pub/softlib/software13/printers/MFP170/ColorLaserMFP178_179_V3.82.01.08.zip

change at least the admin password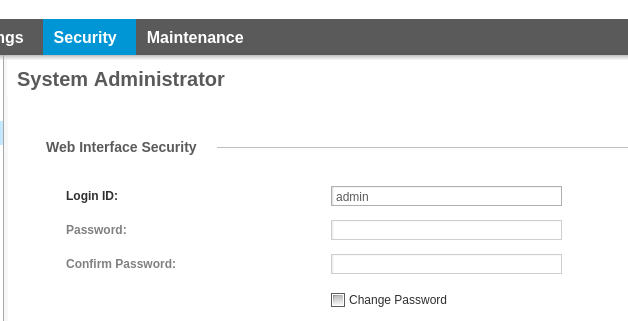 logout and try to login through your default network

good luck