1. intro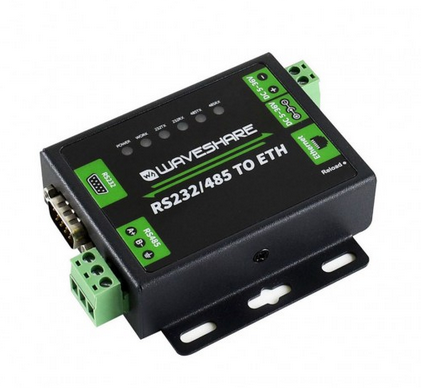 the RS232/485 to Ethernet converter allows bi-directional transparent data transmission between RS232/RS485 and RJ45 port Ethernet.

we will use fixed ip addresses, in the range of Telenet intranet environment.

one of the 2 converters has to be configured either as master (server) or as slave (client)

the rs485 baud rate has to be adjusted, depending on the peripherals you are using.
| | |
| --- | --- |
| | out-of-the-box, each converter uses 192.168.0.7 as the default ip address! |
2. config
2.1. server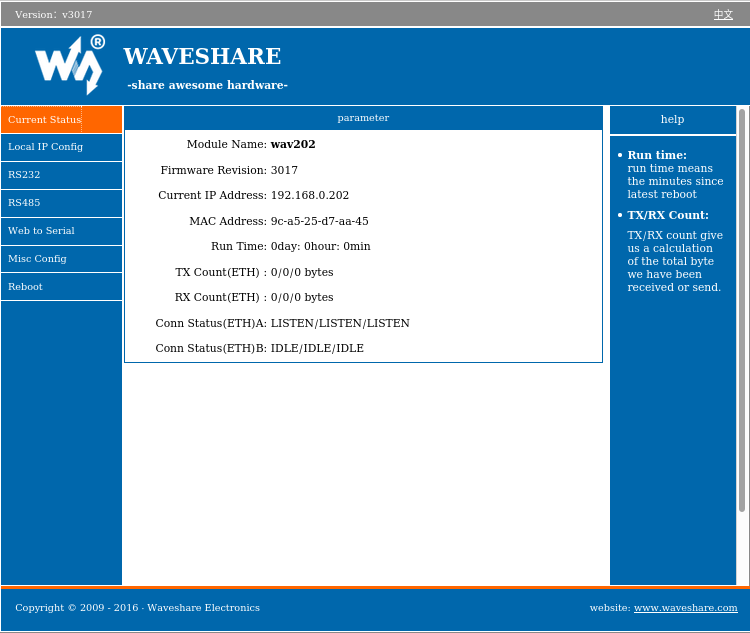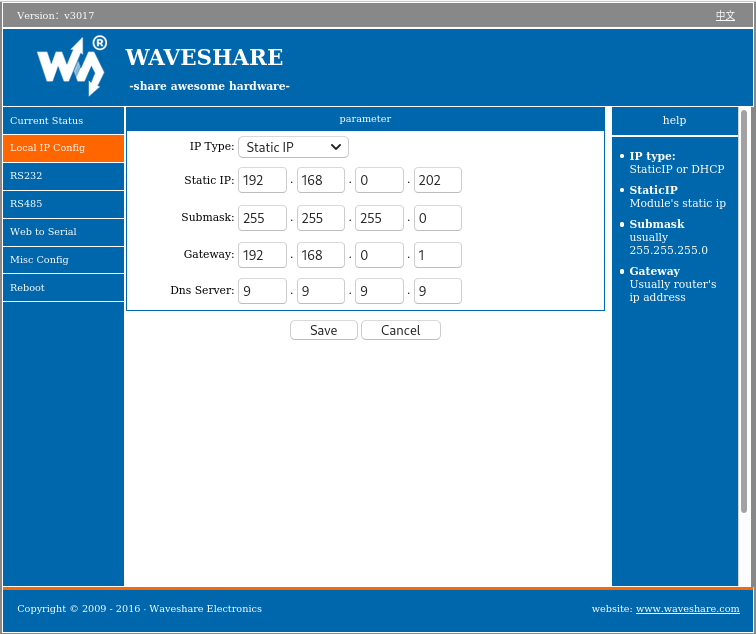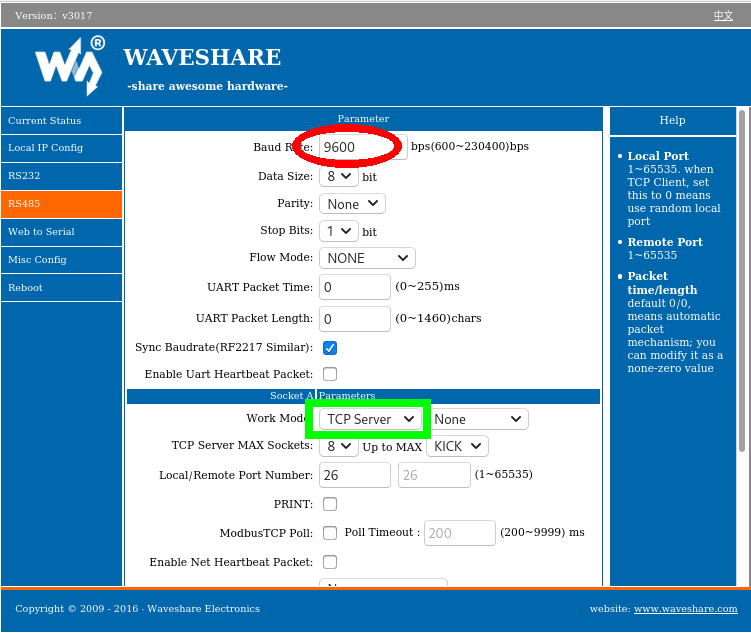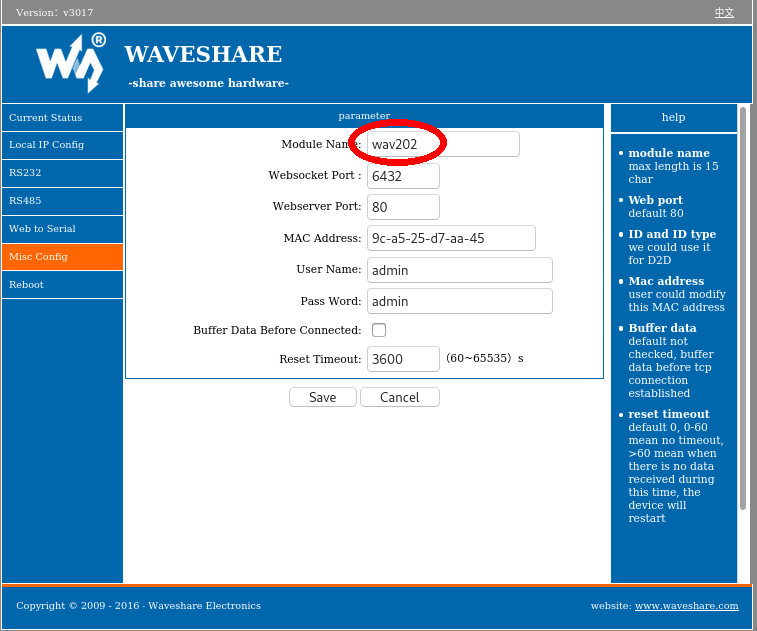 2.2. client